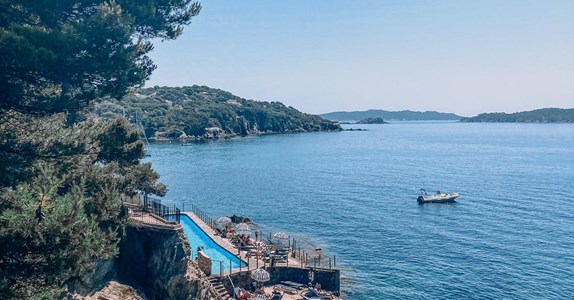 Kokkeelev søges til Le Provençal
OM ARBEJDSPLADSEN
OUR HOUSE "Le Provencal" is a family-run hotel and restaurants, owned by the same family for 3 generations. The house includes 4 types of restaurants with different types of cooking. The restaurant "La Rascasse", recognized by the Michelin Guide since 2020, offers French gourmet cooking from exceptional ingrediencies. The restaurant "La Brasserie" offers typical French cooking from local products. The restaurant "Le Bar du Soleil" offers a light French summer kitchen, with seasonal products. The restaurant "Le Guillaume Tell" is a typical city bistro serving old fashioned dishes in a chick environment.
OM JOBBET
Elevens arbejde
CULINARY INTERNSHIP IN FRANCE Explore and learn about French cuisines in a typical south French village, on the sea coast and in a family run business. Get to understand the organization within different types of restaurants: working in brigade, working in small staffed kitchen, working in open-kitchen infront of guests and working for large events. Gain real hands-on experience in a kitchen and get to learn traditional French cooking from our english speaking French chefs.
Forventninger til eleven
WE EXPECT To welcome an openminded student that wants to explore the French culture and cooking. To welcome a team player that follow the guidelines given by the supervisors but also takes initiatives. We expect that you like challenges and to work in a busy environment.
VI TILBYDER
WE OFFER We offer a positive and busy environment with dedicated colleagues and friends, opportunities to gain international experiences and culinary knowledge. We value an environment with a passionate team, room for learning and team spirit. We are constantly looking to develop our skills, to find new ingredients for our cooking and to improve the client experience in our house. We offer : - 3 to 6 months paid culinary internship (according to French rules: around 600 € per month) - Accommodation provided - Lunch and dinner during working days - Ongoing support throughout the program - Two days off every week If our house fits your desires for an internship, please take contact with our Danish speaking general Hotel manager: Lene Arentsen
KONTAKT OG ANSØGNINGSFRIST
Hvis du er interesseret, så klik på 'søg stillingen' nederst for at sende din ansøgning. Hvis du har spørgsmål, er du velkommen til at kontakte os.
Kontaktperson
Lene Arentsen, General Hotel Manager
recrutement@provencalhotel.com
Tlf.: 0033(0)498045454
Addresse
Le Provençal
113 place saint pierre
Ansøgningsfrist:
01-07-2022