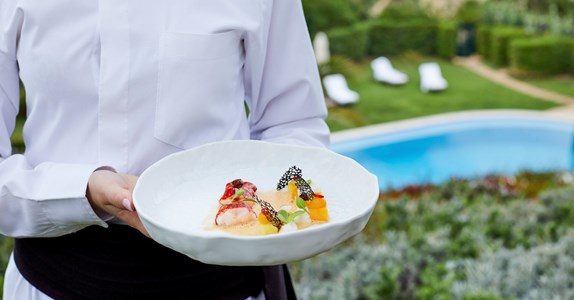 Tjenerelever søges til 2 stjernet michelin restaurant i Portugal

About us

4 rooms, 9 suites, 2 Michelin Stars and an exceptional team. Vila Joya is thoughtfully embedded within the protected natural coastline of the Atlantic Ocean. Under Chef Dieter Koschina's inspiration and guidance, Vila Joya was the first restaurant in Portugal to be awarded two Michelin stars. However, more than just a food and wine connoisseur's dream; "House of Joy" or "Jewellery Box" in the original translation is home to beautiful gardens, breathtaking views, a simple understated elegance and discreet luxury.


We are looking for F&B interns for the comming season.
Service duties:
- Breakfast service
- Lunch service
- Dinner service
- Room service
Restaurant Service Duties:
- Setting-up the restaurant areas for the meal periods, as well as closing down procedures;
- Serving guests for lunch and dinner according to Vila Joya standards;
- Be knowledgeable about all the menus served through the day;
- Maintain stock of equipment necessary on the day-to-day running of the restaurant;
- Control of breakage and loss of glassware, cutlery and crockery as well as inventory of said equipment;
- Cleanliness of the restaurant and the service areas
Duration: July onwards for 4-5 months
Work schedule:
You will be working in shifts for 5 days and have 2 days off. It may be required to work 6 days per week, this would be compensated in time and money.
Compensation:
- shared accommodation 
- all meals (on and off duty)
- 250 € pocket money for 5 days work shift and allocation of tips
- transfers to and from the airport, bus or train station
- birthday gift if birthday is during the internship
- staff discount for SPA and the Beach shack Vila Joya SEA 
Er du interesseret i at søge stillingen, så tag fat i skolens internationale koordinator Tea Danquah på tea@hrs.dk eller 41566336